Will injury to key players derail Manchester City this season?
Fitness is proving Pep Guardiola's biggest enemy this season.
When Manchester City went unbeaten until Match Day 22 last term, many wondered whether Pep Guardiola was about to replicate Arsene Wenger's 2004 Invincibles. Liverpool put paid to that on Match Day 23 when the football world was treated to a blockbuster at Anfield.
After beginning this season in the same blistering form, talk emerged that City might go the distance untouched in 2018/19. Although Pep Guardiola denied his team could or even wanted to accomplish the feat, it came off as feigned humility.
Whatever the case, Chelsea ended all arguments this weekend, handing City their campaign's first defeat. Maurizio Sarri delivered a tactical masterpiece that not only neutralized Guardiola's free-scoring side but also put two goals past the Sky Blues. The reigning champions dominated the ball as has become usual but found no way through the home side's defence. Just when you thought the Blues had forgotten how to defend.
That said, it was a game in which the better side on the balance of play lost. The facts speak for themselves. City owned 61% possession. Shots were 14 to eight in their favour. They had 13 corners. Problem? They failed to trouble the goal with any but Chelsea scored from their only opportunity.
Raheem Sterling and Leroy Sane missed clear-cut chances earlier that on another day would have been goals. The game's complexion changed on those missed chances.
All that aside, a bigger problem revealed itself in City's defeat.
Sergio Aguero's absence made headlines prior to kickoff. The club's all-time scorer is instrumental to the club's success. All of it for the last decade. His goal at the death of the entire 2011/12 season handed City the Premier League title at Manchester United's expense. It opened his account at the stuff of legends.
But he has not stopped there. He was also Manuel Pellegrini's right-hand man. An initially sceptical Guardiola was soon won over. Aguero ranks third on the Premier League charts with eight strikes in 13 appearances this term.
Missing such a player in a key match affects every team, especially so when the man Guardiola initially banked on has scored just one league goal all season.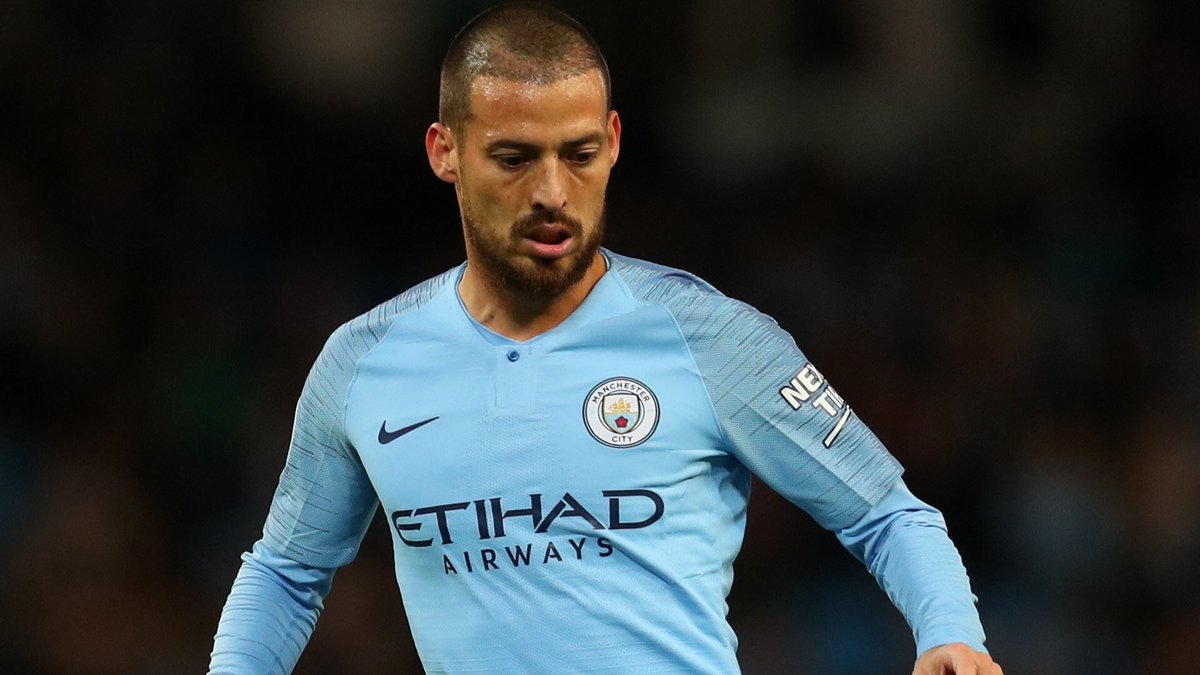 🚨Manchester City Injury List:
• Sergio Aguero | Abductor | 15/12
• Kevin De Bruyne | Knee | 15/12
• Benjamin Mendy | Knee | 7 weeks
• Claudio Bravo | Achilles | N/A
Latest:
• David Silva | Hamstring | N/A
https://t.co/MGN6TdPe7i
As much as Aguero was missed, Kevin De Bruyne was missed even more. The Belgian's role in the team can be compared to Eden Hazard's for Chelsea. He was beaten to the PFA Player of the Year award by Mohamed Salah last season. The Egyptian's scoring peaked late in the campaign while De Bruyne's influence levelled off. KDB stumbled out of the gate this year, straight onto the treatment table.
Benjamin Mendy's also sidelined due to a knee operation. The Frenchman's spent most of his season-plus at the club befriending the physios. That's forced Guardiola to use midfielders Fabian Delph and Oleksandr Zinchenko as left-backs.
When David Silva pulled up injured deep into the second half at Stamford Bridge, the problem magnified. The Spaniard was replaced by Ilkay Gundogan, another who's battled injury throughout his time at the Etihad. To punctuate the dilemma, the club recently recalled young goalkeeper Aro Muric from his loan spell at NAC Breda after Claudio Bravo picked up an Achilles injury that will sideline him for most of the campaign.
As fitness issues came to a head for the champions, Mo Salah struck for his season's first hattrick. Liverpool emerged as the main title challengers this season. Jurgen Klopp's Reds ran riot against Bournemouth on Saturday, a 4-0 whitewash. The Merseysiders are suddenly the only unbeaten team in the division and atop the table. Meanwhile, Tottenham, Chelsea and Arsenal follow closely behind. City cannot afford to cede more ground.
Happily, some of the walking wounded are scheduled to return as early as next week. If they can rediscover their form quickly, Pep can field sufficient firepower to reclaim the top spot. Or are we going to spend the next few months discussing whether the Reds can become the new Invincibles? I don't think so. Their turn is coming. No squad is so complete it can go unbeaten in this competition. In the end, the most consistent side will emerge triumphant. If they can stay healthy, the Citizens have as good a chance as any to be that side.