What should Manchester United do with Alexis Sanchez?
Alexis Sanchez made his name with Udinese in Serie A. The young Chilean's flash on the wing complemented Antonio di Natale's consistency in the box. He earned a move to Barcelona but soured on the Nou Camp after just one season. Moving north, he established himself as Arsenal's spearhead. He showed more patience at the Emirates but eventually forced his way out again. At Old Trafford, he won't find much resistance if he wishes to leave. The 30-year-old has been an even greater disappointment than Watford in the FA Cup final.
Jose Mourinho wanted him at Old Trafford to track back in a manner Anthony Martial never will. If all you do is lose possession, however, what is the point? Alexis left his scoring boots in North London and never found another pair in Manchester. Acquired in the January window, Mourinho suggested he needed a full summer and season with the club to settle. In that time, Sanchez has only settled into a seat on the bench.
His decline in form is very obvious. Throughout this season, he only managed two goals for the Red Devils in 27 appearances, one each in the FA Cup and Premier League. The return is far below that expected given his astronomical wages and matching wages. The stats don't lie. Sanchez doesn't fit at United.
To be fair, his malaise was exacerbated by injuries. He missed 16 games due to fitness issues, 11 after Ole Gunnar Solskjaer arrived. The fresh air that temporarily reinvigorated the likes of Paul Pogba, Martial and Romelu Lukaku, didn't help the Chilean. The new manager hasn't found any joy from Sanchez despite offering him opportunities when fit.
The South American got the nod in the 2-0 first-leg loss to Paris Saint-Germain and the 3-0 second-leg defeat at the Camp Nou. The goose eggs answer as to his ability to make an impact. In his absence, United stormed back at the Parc des Princes to add to PSG's Champions League pain although they couldn't duplicate the feat against his old club at the Nou Camp.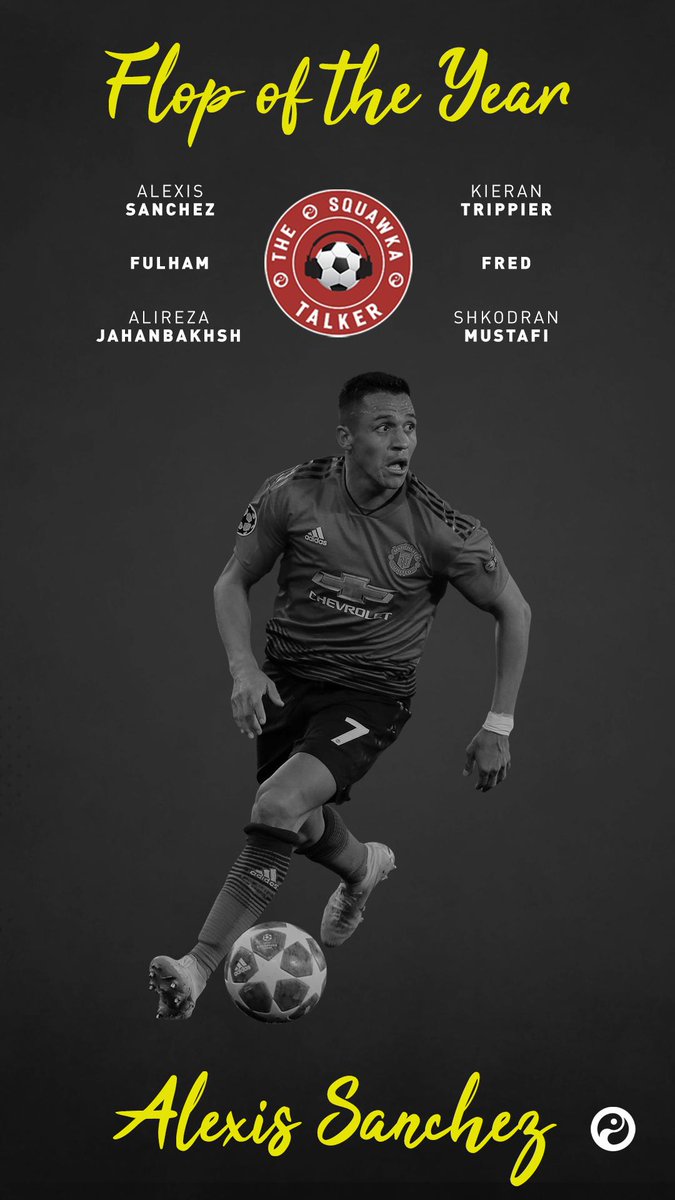 After bending over backwards to no avail, Solskjaer must consider what to do with his blunt attacker in the summer. Is Sanchez another Wayne Rooney, industry and fiery passion burning him out too soon? Or does he just need to find a run of matches uninterrupted by injury? While overseeing a rebuild, can the Norwegian afford to take a further gamble on a 30-year-old who reportedly makes nearly a half-million per week?
A loan might be the best bet. Sanchez might find his missing shooting boots in new surroundings. United would then have the option to call him back or make an unexpected profit on his sale. Remember, he arrived at the club in a straight swap for Henrikh Mkhitaryan.
Premier League teams outside the top six might be willing to take on the Chilean if United subsidise his wages. A few European sides might be interested, especially in Serie A.
The other option is a permanent move. Again, Lega Calcio seems the most likely destination.
Juventus and Inter both voiced interest recently. The eight-times-running Scudetto winners might be in flux with Max Allegri stepping away as manager. The Bianconeri are such an old club, however, that even Sanchez would add youth to the ranks. In defence, Giorgio Chiellini and Leonardo Bonucci are 34 and 32 respectively. In attack, Cristiano Ronaldo and Mario Mandzukic mirror the defenders. Miralem Pjanic will be 30 next spring as well.
Inter have fewer age issues but plenty of fiery personalities like Mauro Icardi, Radja Nainggolan and Ivan Perisic who haven't taken on manager Luciano Spalletti's personality. Sanchez would either fit right in or set the clubhouse ablaze. It's a risk the club's ambitious, well-heeled Chinese ownership might be willing to take to raise the squad's standing in Serie A.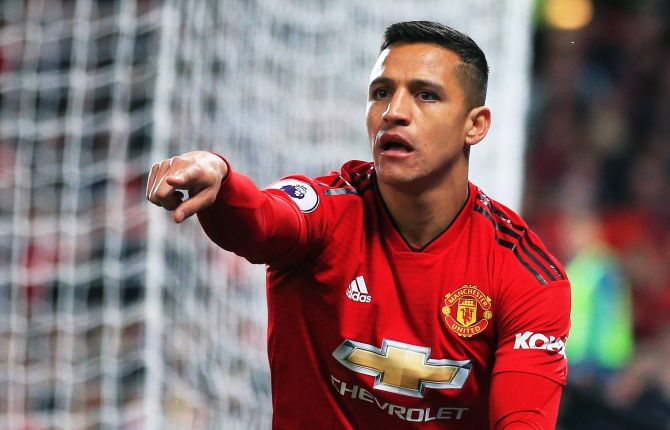 Alexis Sanchez could return to Serie A this summer. Juventus & Inter have met his agent, but the situation is on stand-by due to the high demands of the player 12M/year. [Di Marzio]
https://t.co/zHi1SEpISR
That said, La Beneamata can never think of buying Sanchez to sit on the bench. Icardi's future with the club is in doubt after a clubhouse dustup in mid-season. Lautaro Martinez filled in admirably until injury struck the young Argentine. Recruiting Sanchez gives Spalletti more than cover if he's convinced the Chilean still has something to offer. He allows for tactical flexibility. The Italian gaffer can add a 4-3-3 to his default 4-2-3-1, spreading the pitch with two from Keita Balde, Perisic and Sanchez on opposite flanks. Both the Chilean and Croatian can slot in as a second striker as well.
Few strikers can boast Sanchez's quality when he is fit and on form. His lightning pace and technical ability enable him to dribble past opponents. His strength and work rate on the pitch, together with his creativity sauce his skills. He's a beast in the box, able to strike with either foot and his head [depite his diminutive stature]. The question is whether the beast is sleeping or dead?
Other Italian sides, including AC Milan, Napoli, Lazio and Roma might join the chase. In Spain, Atletico Madrid needs a striker with Antoine Griezmann set to depart. Who knows what Zinedine Zidane has in mind across town with Real Madrid. There are options if United want to move their No.7. They question is do they?