What next for Manchester United's Dean Henderson?
Background Image Via: Flickr/Sean MacEntee. Used under CC licence 2.0.
Over the summer, Manchester United have a decision to make in regards to their goalkeeper. David de Gea's entering the final twelve months of his contract while doubts about whether he'll be at Old Trafford in the long-term continue to rumble. Add to that constant mistakes from the-once best goalkeeper on the planet, who knows where the 28-year-old's head is at?
Calls for Sergio Romero to take charge make sense. The Argentine has never let the Red Devils down when called upon. I'd argue that he's probably the best back-up goalkeeper in the world and he could certainly do a job for at least a year or two.
Then, you have Dean Henderson; a 22-year-old shot-stopper who's stock within the English game is growing. After earning back-to-back promotions from League One and the Championship with Shrewsbury Town and Sheffield United respectively, while improving with each passing game, United have themselves a diamond in the rough.
For Henderson himself, there are some key questions that need to be answered. No doubt he already feels that he's done enough to at least earn himself an opportunity at the starting job, but during a turbulent time at the Theatre of Dreams, are they really going to replace an elite goalkeeper with a kid? I guess you can say that's something United haven't shied away from in the future, but there's no messing when choosing your man in between the sticks. As De Gea has found out recently, it's probably the most unforgiving position on a field and with that shoddy defence at Ole Gunnar Solskjaer's disposal, it'd be downright cruel to throw Henderson into that fire...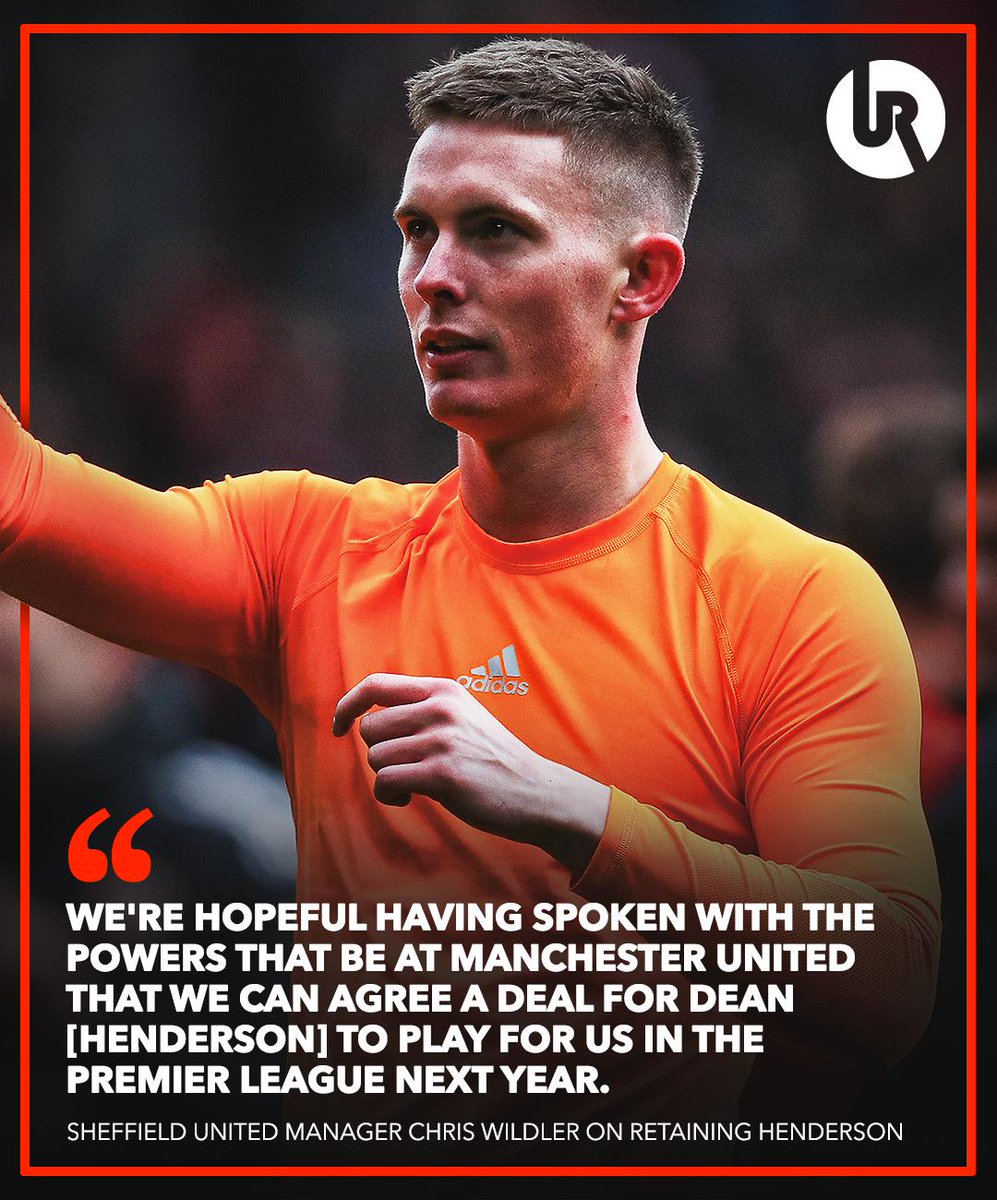 In all likelihood, Henderson will get his chance to show the Baby Faced Assassin what he can do while on pre-season tour. Although it's tough to gauge and translate friendly performances from how well the said player will do in a competitive fixture, it does give you an idea surrounding an individual's overall talent.
Henderson's clearly got the skill and ability, but the goalkeeper position, particularly at the highest level, requires mental strength, a temperament and a toughness. How will he bounce back after making a mistake? How will he cope after costing United an important fixture? These are all questions that need to be answered, it's part of the reason why you don't really see young goalkeepers starting for the so-called 'big clubs'.
The next twelve months could define Henderson's career-path. I can honestly see him sticking with Sheffield United for another year which I genuinely believe is the right decision. Year-on-year the 6'2 shot-stopper has taken his game to the next stage and it seems as though he's ready to make yet another jump up.
What better way to get Premier League experience by, and I mean this respectfully, playing for a side who'll no doubt face plenty of shots on their goal over the coming campaign? It'll be a real trial by fire for Henderson but it'd allow United to learn more about a man who they may potentially be handing the keys to the kingdom in a years time.
Hopefully, Henderson can continue to grow and learn. The job is probably his if he excels in English football's top tier going into what could well be the key campaign in his professional career thus far.