How Mark Twain explains AS Monaco
A good soap opera features irrationality, greed, betrayal, villains, heroes unexpected plot twists and, of course, sex. Other than the sex, AS Monaco's 2018/19 season qualifies as a soap opera.
Interloper Dimitry Rybolovlev serves as the villain. Since purchasing a majority share in the club from Monaco's ruling family, the House of Grimaldi, he built an unexpected champion in 2016/17 then immediately dismantled it, selling off young stars for profit at an irrationally unsustainable rate, greedily raking in the profits, betraying the hopes of Les Monagasques' fanbase.
The hero in the sordid saga, manager Leonardo Jardim, somehow held the squad together for a runners-up Ligue 1 finish in 2017/18 but couldn't keep his decimated roster out of the relegation places this season. In yet another sadistic betrayal, Rybolovlev sacked the Venezuelan-born Portuguese manager for his failure.
Even though it's a football club and not a television program, Monaco did what any production company would do when replacing their leading man. Rather than seeking out a new boss with the chops to handle the role, they took on an inexperienced coach with movie-star looks. Thierry Henry quickly proved out of his depth. The nuance in assuming the leading role rather than supporting Roberto Martinez with the Belgian national team escaped him.
He brought in veteran players, including former Arsenal teammate Cesc Fabregas, to help him during the transfer window but injuries to defender Kamil Glik and striker Radamel Falcao severely hindered any progress. Just five wins in 20 matches sealed his doom. Former Chelsea technical director Michael Emenalo followed him out the door. The Nigerian sold Fabinho and Thomas Lemar in the summer, signing World Cup heroes Aleksandr Golovin and Nacer Chadli to replace them. Both lost significant time to injuries. Attacking midfielder Youri Tielemans also arrived in the summer but struggled. He's now on loan with Premier League club Leicester City until June.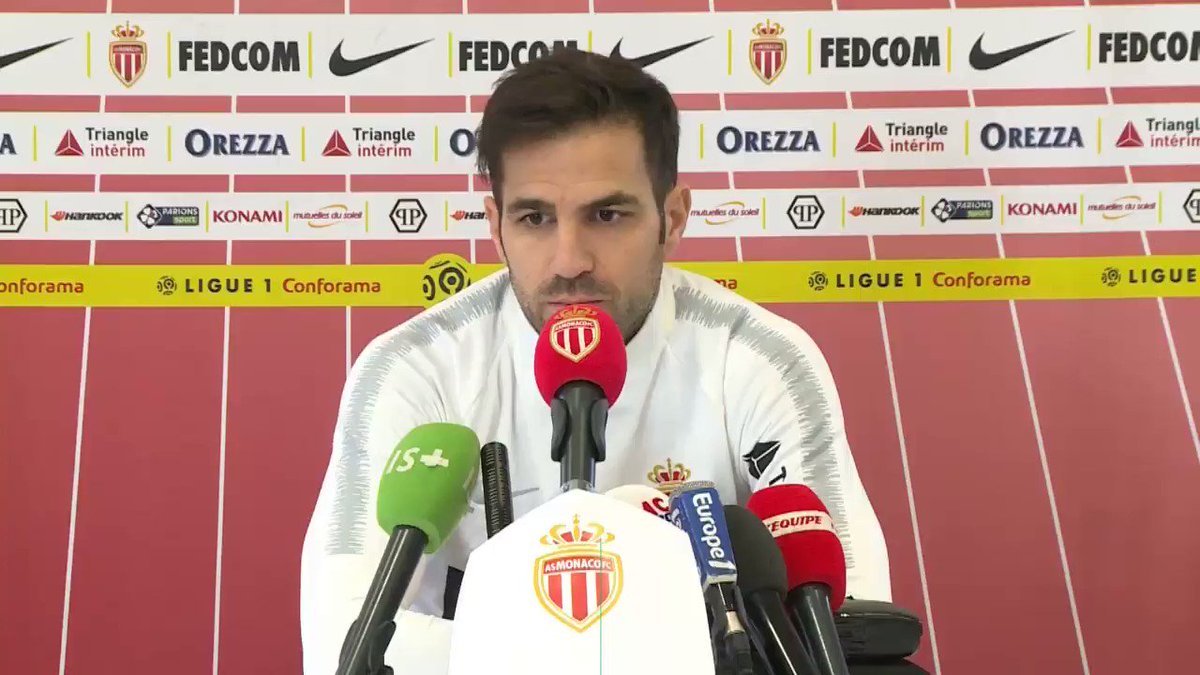 "I'm not surprised by football anymore"
Cesc Fabregas was disappointed to see former Arsenal team-mate Thierry Henry depart after a brief reunion at #
ASMonaco
But the midfielder has been around long enough to know these things happen...
⚽️⚽️⚽️
https://t.co/Ee0G6EBJaK
His grand design in tatters, Rybovlev pulled off the ultimate soap opera plot twist. He brought Jardim back from the dead.
The old new manager's return wasn't an instant success. Relegation buddies Guingamp threw a wrench in the works with a penalty-shootout win in the Coupe de la Ligue.
Jardim's second match showed promise. The boss did a little tinkering at the back. Under both managers this term, Kamil Glik failed to click with Brazilian centre-half partner Jemerson. Both are valuable players who unfortunately mix like Trump and Pelosi. So, the boss separated them. Teenager Benoit Badiahile pulled up a chair to partner the Pole in the rearguard while Jemerson functioned in a double pivot with new arrival Fabregas. The lineup worked. Aleksandr Golovin, who'd struggled to adapt to life in the principality after recovering from ankle problems to begin the campaign, found his first goal for the club on the quarter-hour. Cesc added the winner on 62 minutes. Tielemans was not missed and Les Rouges et Blancs rose to 18th in the table.
That's hardly safe even though Ligue 1 features a playoff between a Ligue 2 promotion hopeful and the club that finishes 18th in Ligue 1. Still, Jardim is reestablishing his authority and finding a functional squad among old and new faces.
Montpellier away is next on the cards. The fifth-place side doubles Monaco's points total but at this point, Jardim can only be happy with consistent performances from his brittle squad. A visit from Nantes follows. Six points above Monaco in the table, they represent a key win. Reeling in the Bretons gives Monaco an escape route from the relegation zone. As March turns into April, fellow bottom feeders Caen and Guingamp are on the schedule. The season's penultimate match is against Amiens.
Monaco must claim its most winnable matches to reach true safety. In this soap opera of a season, however, one can't help but anticipate another plot twist or two.