Jesse Lingard, Luke Shaw: Manchester United must keep the youth movement alive
Luke Shaw's contract extension reveals Manchester United has long-term plans.
Prior to the season's start of the season, many expected Luke Shaw and Anthony Martial to exit Old Trafford due to their perceived relationships with Jose Mourinho. Events since prove you can't always believe what you read. [Trust me on this]
Whether or not Mourinho and Luke Shaw were going at it like Kanye and Taylor Swift, United's board remained committed to developing young players. Earlier this month, they signed the former Southampton fullback to a contract extension through 2023 with a club option for an additional year. There is an offer on the table for Martial, too. Given the manager's newfound confidence in him. He is scoring. His effort on defence showed in the weekend win over Everton. There is good reason to expect a deal.
If one characteristic continues beyond Sir Alex Ferguson's retirement, it's the club's commitment to young players. It doesn't matter if they come through the academy or were signed from another club. Ashley Young is still in the squad after signing from Aston Villa during the Fergie era. Chris Smalling and Phil Jones are there too despite the abuse hurled at them by supporters. Academy graduates Jesse Lingard and Marcus Rashford receive every opportunity. Rashford's contract was extended in 2016, Lingard's a year later. Scott McTominay is being brought along, as well.
United may not be as consistent on the pitch as they were under Ferguson but they are upholding his youth policy. That will benefit new arrivals Fred and Diogo Dalot as they fight for their place.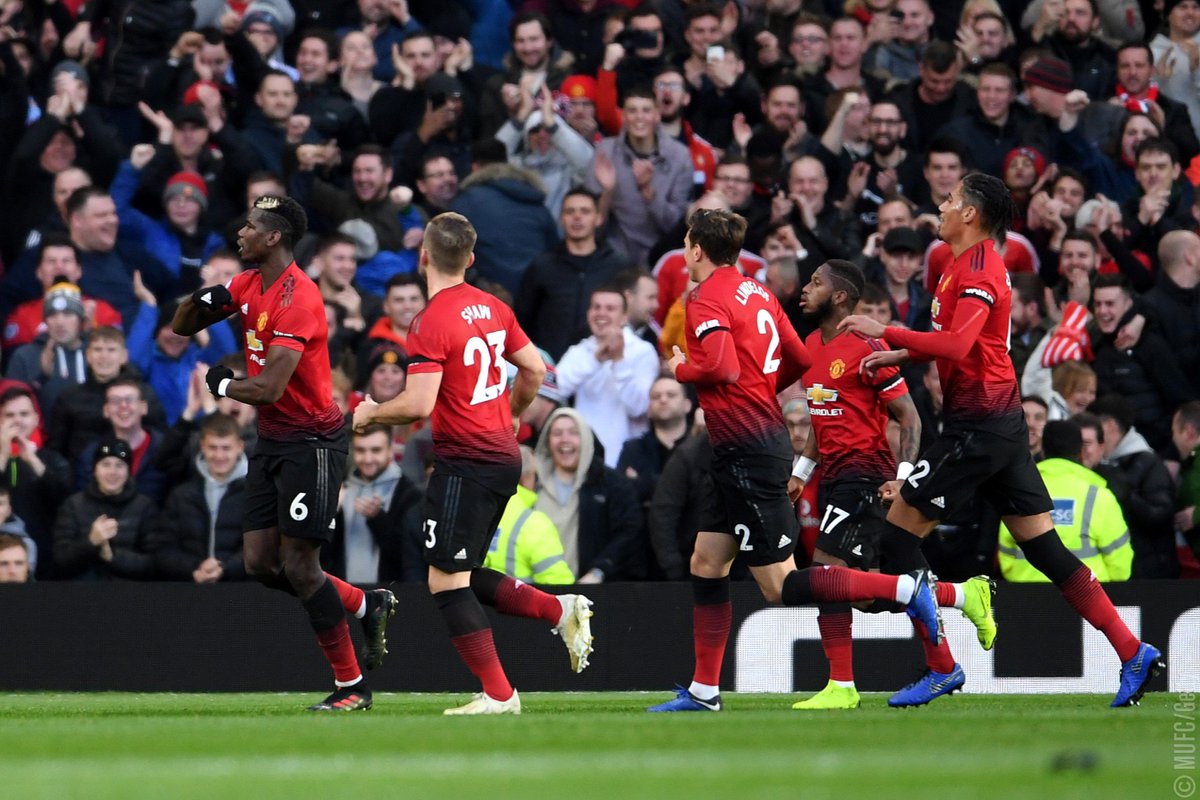 United's big problem is inconsistency. Losing patience with players rather than adopting a long-term view will make things worse. Bringing in Alexis Sanchez on a ridiculous weekly wage and benching Martial while he was in top form proved the point. Sanchez hasn't come good. Trust issues between Mourinho and the squad broke out. Eventually, the manager restored his faith in Martial. Now, United is making strides. Throwing money at the situation every transfer window without giving the squad time to come together isn't the answer.
United must stick with their young players through hard times. Memphis Depay wasn't given a second or third chance at United. Now, he's excellent for Lyon. He put Manchester City to the sword in the Champions League.
Economics demand United remain competitive while overhauling the squad. That's why they hired a manager with Mourinho's pedigree. Unfortunately, he didn't earn his reputation by being patient with young stars. It came by placing all his trust in experienced professionals like Ashley Young, Zlatan Ibrahimovic, Antonio Valencia and Nemanja Matic.
In his first seven seasons, Sir Alex won nothing. It took time to find the balance that allowed him to be patient with youngsters and rely on certain veterans. Mourinho doesn't have seven years but he's already tasted success. Now he's beginning to understand how to deal with Marcus Rashford, Victor Lindelof, Paul Pogba, Romelu Lukaku, Shaw and Martial, who are all 25 or younger.
After the Everton match, Mourinho balanced his criticism with encouragement.
Re Martial: He is understanding things he did not before. He wants to play and he knows that to do that he has to go in a certain direction. His performance without the goal would be a good performance.
Re Pogba's penalty, which was saved although he buried the rebound: The thing I like is the desire to take it. I like the player that wants to take it. Paul, can he improve? I think he can. The goalkeepers know his running. They don't move and they are waiting for his decision so he has to learn from that. But for me the most important thing is he wants to go again.
Re the team as a whole: We are playing okay. We are not as rock solid as I would like. We don't have that killer instinct I would like.
Instead of asking what a player can do for him now, Mourinho is saying let's be better tomorrow. Romelu Lukaku was benched to begin this game. Mourinho is frustrated neither the Belgian nor Rashford are scoring. Yet, he brought Lukaku on in the second half. He won't disappear until he's sold, like Memphis.
Mourinho is more successful than either LVG or David Moyes. The current squad is inconsistent but also makes an impact. Rashford forced a save from Jordan Pickford. Victor Lindelof made several important interventions. Making every effort to extend contracts for players like David de Gea, Martial and eventually Lindelof tells them they're important to the team. They don't need to look to Real Madrid or Barcelona. They can be home in Old Trafford. Consistency starts at the top.