Kyle Walker, Liverpool and the Premier League's dying sense of humour
Jurgen Klopp did not take kindly to Kyle Walker's tweet
In the long list of title race mistakes, Kyle Walker's tweet is unlikely to win any awards. Compared to Kevin Keegan's raving or Rafa Benitez's 'facts' it wasn't even very entertaining.
Manchester City fans lapped it up of course. In the hyper-sanitized world of football Twitter, it provided a refreshing change for fans. It showed them a player who didn't simply follow the PR plan for tweets. He had a personality. The fact his humour came at the expense of their title rivals was even sweeter. Even fans of other clubs could see the humour. They appreciated the 'banter', loathe as one is to use that word, and moved on amused.
Those who didn't appreciate it were large swathes of Liverpool fans. A few showed the maturity to enjoy the chuckle. Unfortunately, the loudest did not. They were offended and quickly forgot the many gloating tweets from Kop Nation after City's defeat to Newcastle.
Before long they replied to the tweet in their droves.Their message? You'll Never Laugh Again. Walker deleted his tweet and issued a politically correct apology for not taking a child's game played by millionaires with sufficient sobriety. In a sense, it was only just desserts after he took to social media to poke Manchester United midfielder for deleting a poorly timed sponsor's tweet that cast a harsh light on Jose Mourinho's sack. But he wasn't wrong.
Then Jurgen Klopp stuck his oar in. According to the German, he would never celebrate another team dropping points. That alone is hard to imagine. A man as passionate and vocal as Klopp does not hold back when things go his way. Even more so when they do in surprising fashion, as was the case with Newcastle's win.
All in all, the entire response from the Reds is a little bit sad. Rather than the tweet being taken as goodnatured fun, it was treated as slander and libel. The lack of humour in the English game becomes ever more evident as time passes. No wonder the rest of the world view the English as self-righteous stuffed shirts.
Fun, it appears, has been excised from the English game like a cancer. How dare a manager celebrate a goal with his players. How dare a player send a tongue-in-cheek tweet following a rival's slip. What a sad state of affairs. Once more, we are forced to look to Europe with envy.
The Premier League could learn a lot from the Bundesliga. Not only are players there encouraged to have a personality, they're welcome to share it. Even the clubs are allowed to be more than carefully managed PR machines.
While English clubs and their players are sharing bland carefully structured messages and treat social media with kid gloves, Bundesliga teams take a different approach. Social media directors at the big clubs have their dream job. They can say what they like [within reason] and watch the fun.
A prime example is the recent spate of ten-year challenge tweets. Head over to Borussia Dortmund's and you'll find them throwing serious shade at RB Leipzig. On its own, it's a funny, tongue-in-cheek tweet that gave everyone a laugh. Job done.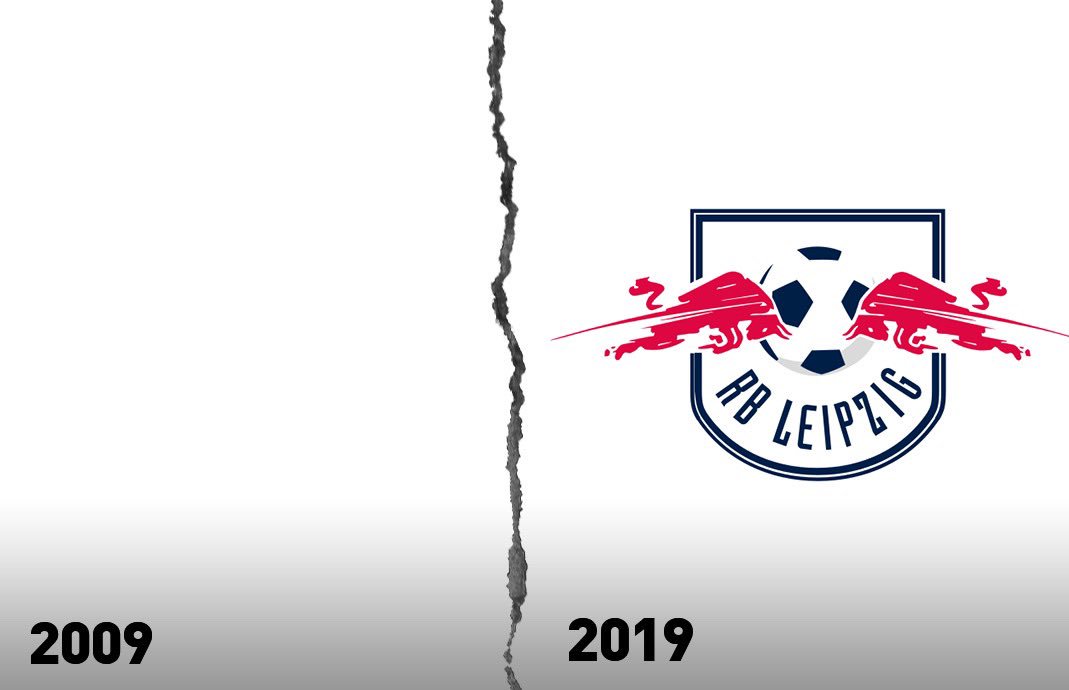 Scroll through the replies, though, and it gets better. In among the fans, you'll find Bayern Munich replying with a funny GIF and Leipzig hitting back. The latter is important. They did not whine or complain. They played along.
Even the likes of Zenit St Petersburg and Melbourne Victory got in on the act. The Australian's did so in a self-deprecating and brilliant way. It's enjoyable interaction and exactly what English fans would love to see more often. Best of all, it's not sanitised.
Their fans all loved it and so did those of the Premier League. They can only dream of a league where the clubs interact with each other in the same way. Instead, they are treated to boring platitudes and players forced to delete jokes.
"Who deletes a tweet these days?" Walker asked of Pogba. Unfortunately, the answer is everyone.