Is playing beside Messi and Ronaldo ruining Paulo Dybala's career?
Dybala needs to take a difficult decision this summer to put his career back on track
Not many players have had the privilege of lining up in the same team as both Lionel Messi and Cristiano Ronaldo. Paulo Dybala is among the lucky few. Except in his case, it's proving more a hindrance than a help. The 25-year-old has been a star in Serie A since trading Parma for Juventus in 2015. His performance reached such heights, he was tipped as one to give Messi and Ronaldo a run for their money as far as winning the Ballon d'Or is concerned. For a career that was once on the fast lane, playing beside these two geniuses is now a curse.
When Ronaldo joined Juventus last summer, some thought he'd form a unique partnership with Dybala, to tear Europe apart. Although there have been sporadic top-notch performances in which the Argentine showed his true capability, generally, he's failed to shine. Unlike in previous seasons when he was one of Juve's key players and drew comparisons with Messi, his role was minimal this past season.
National team woes
Argentina had a World Cup to forget in Russia. After struggling to make it through the group stage, La Abiceleste were ousted in the Round of 16 by eventual champions France. Unfortunately for Dybala, he watched mainly from the sidelines, playing only 22 minutes in total. The explanation was that he is too similar in style to Messi.
Rather than the two combining forces, Dybala was discarded. That's still the case despite a change in the dugout.
New manager Lionel Scaloni has chosen to tow the same line as his predecessor, Jorge Sampaoli, by consigning Dybala to the substitute bench in Argentina's first two Copa America games. The team's woes continue. They lost 2-0 to Colombia before rescuing a 1-1 draw against Paraguay three days ago.
La Albiceleste struggle for goals. Like how Inter Milan's Mauro Icardi would make a difference as an alternative to Sergio Aguero, Dybala would add creativity to the side. The kind to unlock defences and help score much-needed goals.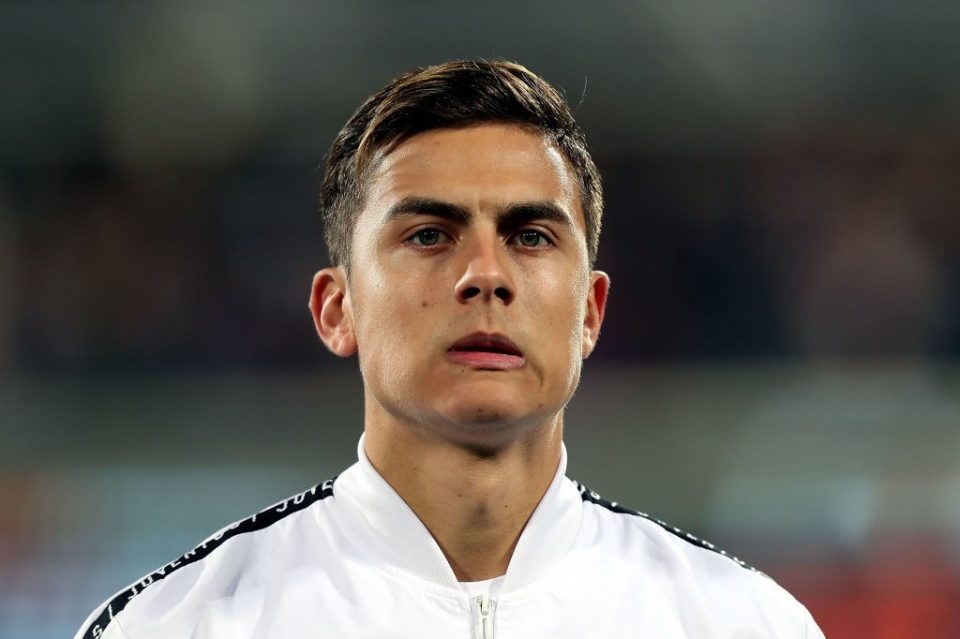 Paulo Dybala is likely to be forced out of Juventus this summer after being marginalised since the signing of Cristiano Ronaldo. (SkySports)
https://t.co/Ayua4inyb8
As long as the status quo remains, things will get harder for Dybala. As it is, he finds himself in a precarious situation. Receiving limited game time at Juventus due to Ronaldo's presence and being in Messi's shadow during Argentina duty will mean further loss of form. The cycle will continue.
What must Dybala do?
Unless new Juve manager Maurizio Sarri considers him an important part of his plans, Dybala must switch clubs this summer. Leaving the Allianz Arena would do his career a huge favour. He needs to play for a team which will value him. He should be a top dog.
For all Dybala's talent, finding such shouldn't be a problem. Joining Atletico Madrid to replace Antoine Griezmann would provide him a good opportunity to put his career back on track. Elsewhere, Inter Milan is a possibility. Antonio Conte is carrying out a rebuilding job at the Giuseppe Meazza. The Italian could use Dybala's help to return the club to Italy's summit.
Potentially, there's a swap deal to be had. Icardi could leave Inter to solve Juventus' striker problem, with Dybala going the other way. In that scenario, both players will get to play regular football. Performing well, each would work his way back into Argentina reckoning.