Club Ownership: A big problem that is getting bigger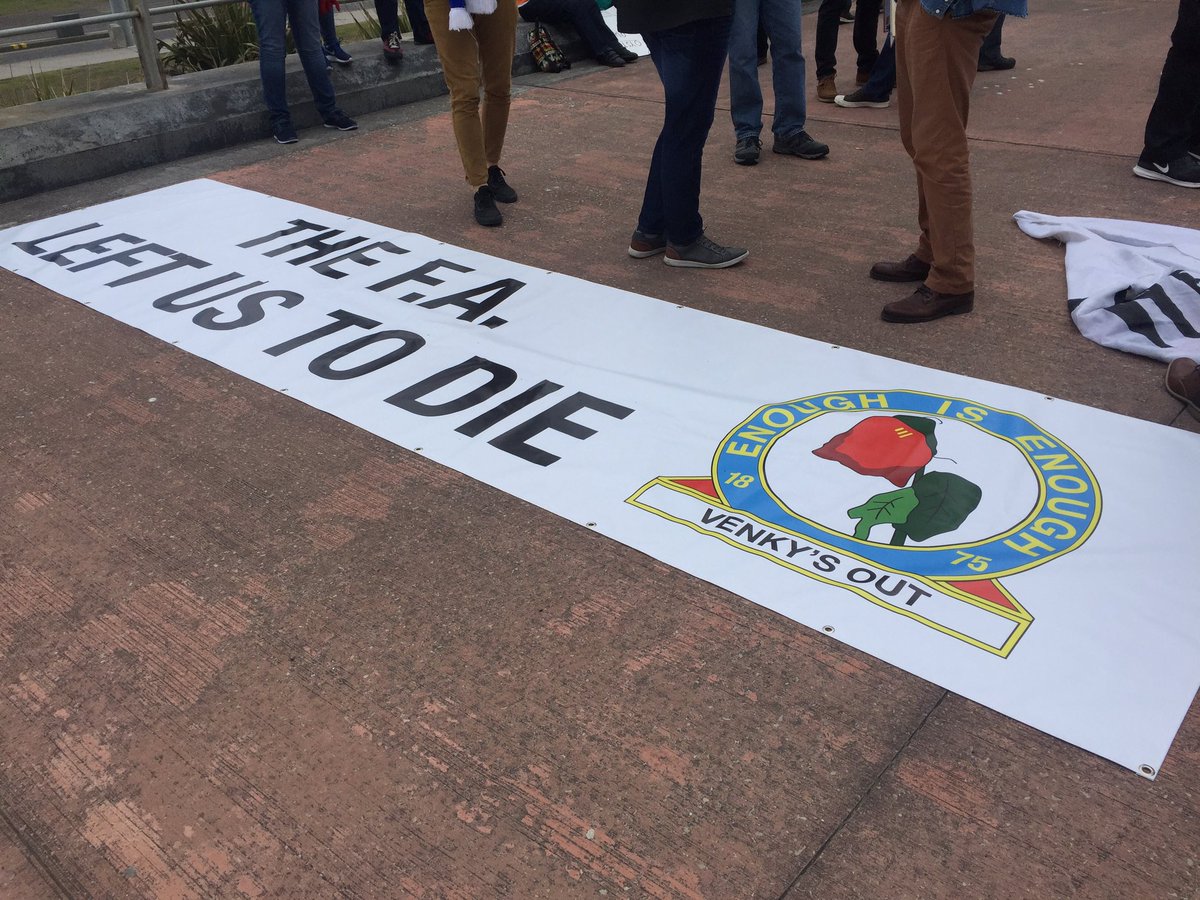 They say at the end of the season, the table doesn't lie. That's true, the best team wins the championship in whichever league they play. The three worst teams go down and suffer relegation. However, the tables does not  explain the underlying club ownership problem that is affecting more of our heritage packed clubs.


Club Ownership


I may be wrong, but there has been more articles and stories this season related to poor management of football clubs. I'm not talking about the management of on-field activities. Rather, the management of the clubs overall health by decisions made in the boardroom.

In recent weeks, we read about events at Leyton Orient with staff not being paid and debts to the HMRC.

It seems ironic they played Blackpool for the last game of the season. The troubles that Blackpool fans have faced since missing out on promotion to the Premier League has been well-documented. Blackpool and Leyton Orient joined together on a march to demonstrate their protests towards their clubs owners before their game. Earlier in the season, Blackpool fans marched with Blackburn Rovers, another team crumbling under poor management (and sliding down the leagues) to make their protestations heard.

Blackpool's win against Leyton Orient cemented their place in the League Two play-offs to give fans rays of hope.


Clubs with a ray of hope


Many football clubs, once household names in the old Division One and the Premier League (as it's been named since it conception in 1992) have been journeying around the lower leagues. On the south coast, Portsmouth has won the League Two Championship. Sheffield United fans will be hoping their neighbours have an unsuccessful campaign in the Championship play-offs. They will be relishing the chance to win bragging rights next year in the steel City of Sheffield.

Should Sheffield Wednesday win promotion it will end a 17-year journey through the lower leagues before returning to the Premier League.

Not far away in West Yorkshire, Leeds United missed out on the chance of promotion through the play-offs. Leeds supporters will take a lot of encouragement for which has been a surprise season of consistency, entertaining football and maybe a change in their club ownership.

Massimo Cellino has not enjoyed a good relationship with the Elland Road faithful. Leeds failure to reach the Premier League seems to have triggered a possible buyout deal for Andrea Radrizzani who recently purchased 50% of the club. It seems that his arrival and Leeds United's progress has not been coincidental.




Change is Needed


Every football supporter knows that someone has to win at the end of the season. We also know before we start, that three teams will be relegated. We can all accept relegation when our team is just not good enough, but everything was given for the shirt. What we find difficult is when relegation is a consequence of poor management at boardroom level.

Yet, we don't need to look too close to realise the majority of clubs that have either been relegated or skirted with relegation is the result of a club with inner turmoil. These kinds of happenings cannot be a good advertisement for football. Let's hope that the well-documented tensions between fans and owners this year will motivate those that are in charge to do something about it.

Well, we can but wish!