Can Zinedine Zidane revive Real Madrid next season?
Los Blancos went through much turmoil this campaign
Zinedine Zidane and Real Madrid made a perfect marriage when the Frenchman returned to the Santiago Bernabeu as manager in the 2015/16 season's halfway point. Although he couldn't stop Barcelona from winning La Liga that campaign, he soon won the hearts of Los Blancos faithful by steering their side to Champions League success.
Zidane further cemented his legacy the following season by beating Barca to La Liga title and becoming the first manager to defend the Champions League trophy. After successfully leading Madrid to their third consecutive European crown, Zizou felt he had ticked all the boxes - hence, he ended his tenure in summer 2018.
Zidane was replaced by Julen Lopetegui. Following a promising start to life in the capital, the Spaniard hit a rough patch toward the year's end. Unable to stop the spiral, which included a 5-0 humiliation at the hands of Barcelona, his short era was brought to an end. The then assistant, Santiago Solari took over at the helm.
The Argentine trod a similar path. He produced a few encouraging results to lift Los Blancos before hitting a poor run of form. While Copa del Rey elimination to Barcelona played its part, it was the failure to get past Ajax in the Champions League last 16 that hit the final nail in his coffin. Eventually Solari was dismissed, leaving Los Merengues searching for their third manager of the campaign.
Those embarrassments forced Madrid into looking for a familiar, proven and quick-fix solution. Therefore, they turned attention to Zidane, hoping he could save their sinking ship and return former glory.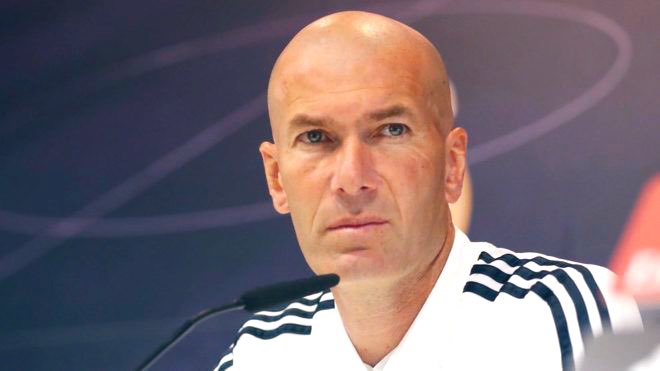 Zidane was viewed as the Messiah on returning to the Madrid dugout in this term's final third. However, he failed to make any candid contribution. His record of five victories, two draws and four defeats wasn't what was expected. The Frenchman had only prolonged the club's plight. As well as finishing La Liga 19 points behind champions Barcelona, Los Blancos went trophyless for the first time in four seasons.
With their campaign over, Madrid have now shifted focus to the next one. They aim to fix things up and come back stronger. However, given that even the great Zidane couldn't turn things around, questions remain as to whether he can get the job done next season.
While it is easy to point fingers at the manager, it should also be remembered Madrid's problems are a product of many issues. Cristiano Ronaldo is at the heart. The Portuguese departed the Bernabeu last summer, and, given his extraterrestrial qualities, Los Blancos have since suffered immeasurably. It will surely take some time and effort to fully recover.
Fortunately for Zidane, he has both. The summer break will come in handy to restructure the team. If reports are to be believed, there will be a lot of money available. The 46-year-old must spend wisely once the transfer window opens on 1 July.
Another plus point is the Madrid players' determination to turn things around. They are used to winning. Left-back Sergio Reguilon has spoken out recently, telling fans that the club will definitely win a major trophy next season.
Considering Zidane's ability to keep his players motivated, there's no better option to resurrect Madrid. Zizou is no doubt one of the world's best managers right now. Winning the Champions League proves a coach's ability. He's achieved that feat three times.
However, despite his past accomplishments at the Bernabeu, it remains to be seen whether Zidane can repeat such success without having Ronaldo to rely on.