Bournemouth are in massive danger of being relegated
January has been a terrible month for many teams. Some club's results have dropped off a cliff like Liverpool for eg, others have had a frustrating transfer window being unable to strengthen their squad and others have had key players leave. Slipping under the radar have been AFC Bournemouth who have cripplingly had ALL of the above in a disastrous start to 2017.

They have now also had star striker Callum Wilson ruled out for the season, a day after the transfer window closed, just to add to their woes. Bournemouth are in massive danger of being dragged down towards the bottom three and relegated this season.

Things started off like a house on fire as they were 3-0 up at home to Arsenal on January 3rd with just 20 minutes left. Unfortunately for the Cherries they through that lead away and only took home a point from such a commanding position. It has been downhill ever since. A pathetic 3-0 loss in the FA Cup to Millwall after boss Eddie Howe made 11 changes to his team was followed by an underwhelming 3-1 loss away to relegation threatened Hull City.
Two home games were next which were a perfect chance for Bournemouth to kick-start their season again, however, a poor draw versus Watford and then an abject defeat from Crystal Palace has rounded off a disastrous for the Cherries on the pitch.
Their drop in form was not helped by what happened off the pitch as Chelsea, somewhat disgracefully, decided to recall Nathan Ake after he became Bournemouth's first choice centre back by putting in fantastic performances and scoring a few goals. Ake is yet to start a Premier League game for the runaway leaders and doesn't even make the bench on some occasions. Why Conte had decided to halt the player's development is beyond me and Bournemouth are paying the price big time.
'I am recalling him because I think he is showing he is ready to stay in the Chelsea squad. Chelsea is his home. In the last season, he played with Watford, now Bournemouth.'
'He is showing that he deserves to stay in a great team like Chelsea. He gives me an important option because we are playing with three central defenders.'
'He can play on the left or in the middle, and we must see in training if he can play at wing-back. We wanted to bring him back becase he gives me a good solution.'
Antonio Conte
Speaking of paying the price, in a last ditch attempt to bring back Ake on a permanent deal, Eddie Howe offered Chelsea a staggering £18 million for the young Frenchman. That bid was rejected by the London club so Nathan Ake will now sit in the stands for the rest of the season as Chelsea stick with the same back 3 they have done week after week and Bournemouth will continue to struggle to find Steve Cook a centre back partner. A ridiculous situation all round as nobody benefits from what Chelsea have done.
Begovic wants 1st team football over PL winners' medal and hopes to complete move to Bournemouth within 48 hrs #
cfc
https://t.co/JVeUfOmgCA
Even when Bournemouth wanted to take goalkeeper Asmir Begovic off the Chelsea bench for £12 million Conte said 'No' to that also as they couldn't find a replacement. Conte and Chelsea have really done a number on AFCB this month. Totally unnecessary I might add as neither Nathan Ake or Asmir Begovic are going to gain anything from not playing football.

After the transfer window slammed shut without Eddie Howe and his club bringing in any new faces, possibly the worst news thinkable came just a day later as first choice striker and top scorer Callum Wilson went down in training with an anterior cruciate ligament injury in his knee, for the second time inside a year, to rule him out for the rest of the season. What an absolute nightmare. So not only have they had horrendous results, they have lost two of their key players so far this season through no fault of their own.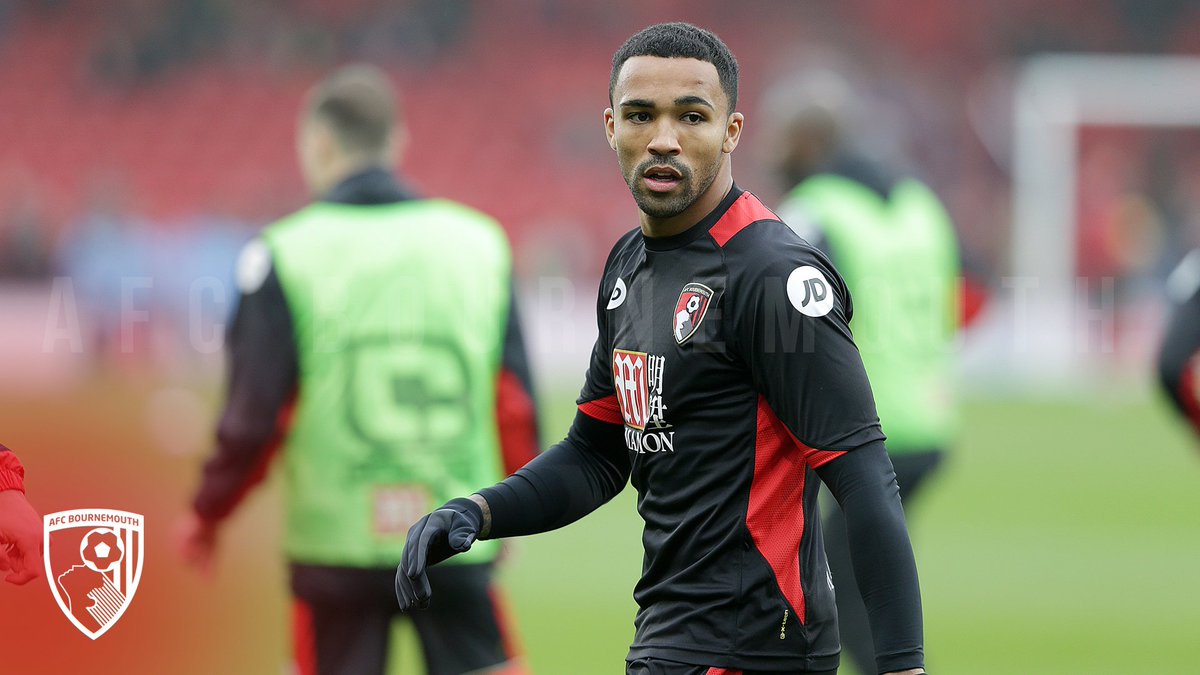 Eddie Howe now has a massive job on his hands of trying to bring back some feel good factor back into Dean Court as they currently sit just 7 points above the relegation zone after their latest defeat to Crystal Palace. It's not going to be easy as Bournemouth's next game is a trip to Everton with Manchester City coming to the south coast immediately after. After the month of February is done and dusted Bournemouth could be sat just outside the bottom three and be involved in a full blown relegation scrap for the rest of the season. Given their lack of options, dire form and inexperience at Premier League level, you wouldn't be backing them to be left standing after 38 games.