Low fans turn out at AFCON 2019 a concern for African football
''Alone we can do so little; together we can do so much'' - Helen Keller.
Background photo: WG Bieber
The African Cup of Nations is currently being held during summer for the first time in the tournament's history. Prior to this, it had a January schedule. The ongoing competition in Egypt was meant to ensure the full availability of players who represent clubs overseas. Changing the dates was also expected to make it a more enjoyable game experience for fans.
However, it's not working out as such. There are growing concerns regarding the empty seats at AFCON 2019. Stadiums in this tournament, the continent's biggest, should be filled to capacity. So far, only hosts Egypt can boast that.
The event's organizers must be worried. Why aren't supporters turning up for matches?
It needs to be said Egypt is not an easy country to get a visa for. Perhaps that should have been thought through more before awarding it hosting rights. Cameroon was initially set to stage this AFCON. CAF stripped the central African nation of doing so last year due to a failure to prepare adequately.
The short time span partly had a hand in Egypt not being fully ready to either entertain a lot of fans or relax its visa process. From applying for a visa to getting one should take no longer than a week. Instead, it's taken up to several weeks. Some tournament-accredited journalists are experiencing issues in this regard. That's not to mention supporters, who face scrutiny to a much greater degree.
All these problems discouraged many from travelling. They would rather watch at home on their TV sets than go through the hassle. A country hosting a major competition should be able to improve its visa process in time. Egypt preferred sticking to its usual way.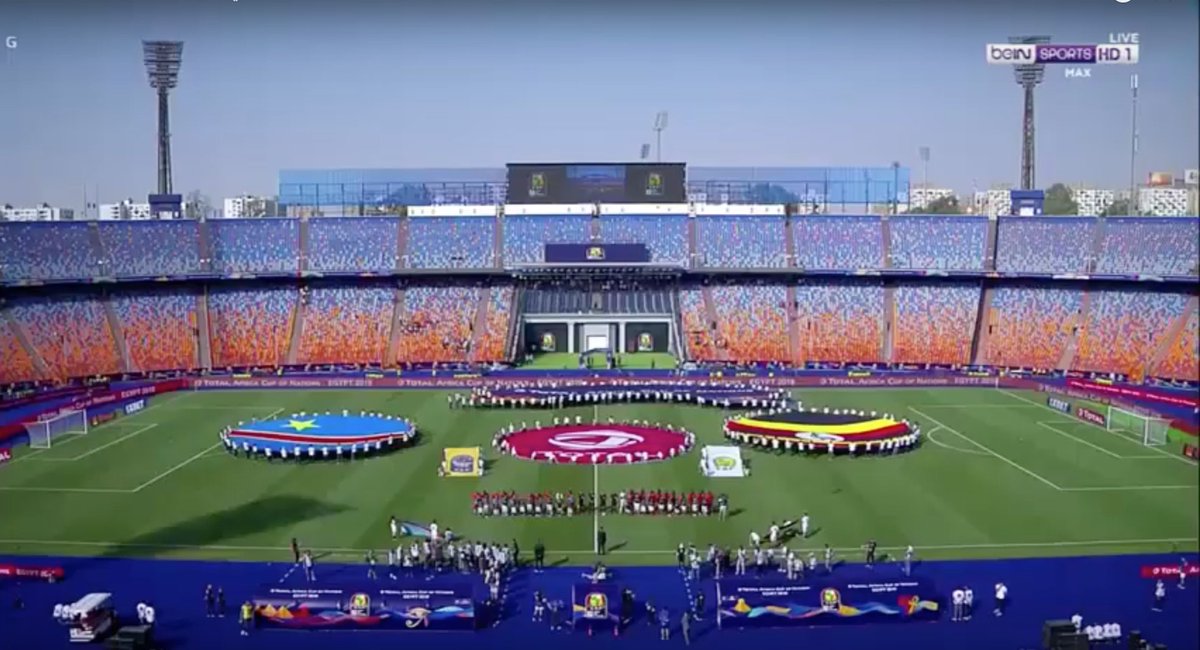 #
AFCON2019
I suspect we'll see a lot more of this. AFCON 2006 which was also held in Egypt averaged 22K- lowest attended match garnered 2K.
The attendances of the matches today (DR Congo v Uganda & Nigeria v Burundi) didn't total 2,000 COMBINED
Tickets are simply too expensive
https://t.co/fqeGgffLO0
Another issue is AFCON's ridiculously high ticket prices. Many African supporters fall into a low-income bracket. That means Egypt is appealing mostly to wealthy tourists and nations' sponsored fans.
It must be understood Africans love football with a passion. Most follow the European leagues because of their own heroes playing there. Yet, expecting them to undergo Egyptian visa difficulties, spend their hard-earned money on expensive tickets as well as cope with a weather condition they are not used to is asking too much even for the most ardent of fans. January travelling is registered in some supporters' minds. Adjusting to AFCON's new schedule will take a while to happen.
It is peculiar to note how Egypt's stadiums are usually full for domestic league games but the same can't be done for a globally-watched tournament. A matchup between Giza-based Zamalek and Cairo-based Al-Ahly will almost always sell out, whereas an encounter between two of the continent's best national teams, Nigeria and Senegal, for instance, wouldn't do so.
This can partly be blamed on AFCON's organizers. They are responsible for ensuring high local turnout. The event's major sponsors should have done more, too. Drawing further awareness would have increased the competition's overall attendance.
As the knockout stage approaches, it is expected the turnout will improve. Once it's all over, Egypt and other African nations must learn from mistakes made. They can look to Russia last year on how to maximize their revenue. Relaxing visa rules is a must. As is a long-thought-out plan.